Golf4heroes.com supporters
How can I sign up?
Just click here to fill in our easy-to-complete sign-up form.
Our current supporters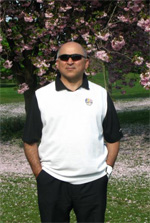 The founding supporters of the golf4heroes scheme are based both domestically and Internationally. They include Draycote Hotel and Whitefields in Rugby, Donnington Grove in Newbury, La Manga in Spain and Vilataina Resort near Benidorm in Spain. We would like to thank them for their generosity and overwhelming support as inaugural members.
A quote from Ergul GM at Draycote Hotel and Whitefield as the Founding Member
"We are incredibly proud to support the golf4heroes scheme of the Battle Back golf programme and host the annual Battle Back Championship competition. With young men all too often paying the ultimate price for their country, it is an honour for us to support the roaming scheme for our servicemen after the fantastic work that they do."


National Golf Club Challenge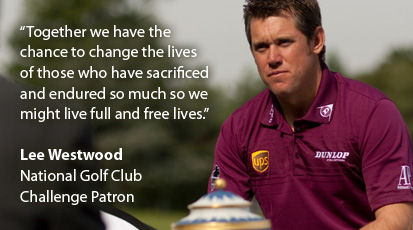 Play in the National Golf Club Challenge and be part of the UK's biggest charity golf event in aid of Help for Heroes
Join thousands of golfers across hundreds of golf clubs in June 2012 to compete nationally, have fun and fundraise for the Help for Heroes charity.
"Together we have the chance to change the lives of those who have sacrificed and endured so much so we might live full and free lives."
Lee Westwood,
National Golf Club Challenge Patron.
Register your club at ngcc2012.com and join with the Great British golfing community in June 2012 to collectively 'do our bit' for our wounded troops.