Welcome to the
auction

page

Welcome to the yourgolftravel.com Battleback auction. See below for prize details and reserve prices.
Beautiful Brockett: 4 ball at Brocket Hall
36 holes at a weekend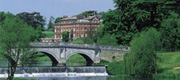 Brocket Hall, in the shadow of the majestic stately home, is among the most exclusive and desirable golf clubs anywhere in Britain. Boasting two championship golf courses, Michelin starred restaurant Auberge du Lac and the Palmerston Golf Acadamy, the facilities are outstanding, and are all set against the backdrop of the estate's majestic woodland and parkland.
Current high bid: £440 | Your bid (whole £s):
2 Nights, 3 Rounds
Bed & Breakfast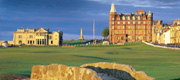 Enjoy a two night stay in a Fairmont Deluxe King Room at the five-star Fairmont St Andrews, just a few minutes outside the 'home of golf'. Some outstanding links golf awaits too, with rounds on the two onsite resort courses, the Torrance and Kittocks, as well as the chance to tackle Kingsbarns, ranked as the best new course in the UK.
Reserve: £500 | Your bid (whole £s):
The Rockcliffe Hall 5★ Experience
Rockliffe Hall Overnight Stay
with Dinner in The Orangery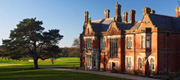 Gift voucher is valid for two people to enjoy an overnight stay at Rockliffe Hall. This experience includes:

– Three course dinner in Kenny Atkinson at The Orangery
– Complimentary use of the spa facilities
– Full English breakfast the following morning

Guests can upgrade to the six-course tasting menu for £20 per person.
Reserve: £250 | Your bid (whole £s):
Magnificent Murcia: 5★ Intercontinental La Torre
3 night stay
for 2 people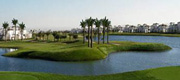 Head to the sunniest of Spain's regions and one of its very best golf resorts, the luxury InterContinental La Torre complex. Reside in complete comfort for three nights, enjoy the extensive onsite spa and leisure facilities and explore typically lush Murcia golf in the shape of the La Torre, El Valle and Hacienda Riquelme courses.
Reserve: £400 | Your bid (whole £s):
Vivacious Villaitana: 5★ Gran Hotel Villaitana
3 night stay
for 2 people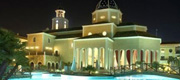 The Villaitana Resort ranks as one of Spain's most sought-after, with golf courses penned by none other than Jack Nicklaus. Take on the Golden Bear's championship-standard Levante, a 7,000+ yard monster, before retiring to your luxurious quarters in the five-star Gran Hotel Villaitana.
Reserve: £400 | Your bid (whole £s):
Beautiful Belek: Ela Quality Resort in Antalya
7 nights, 4 rounds
All inclusive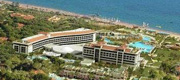 This package is for 2 people in 1 double room, and has to be used between 01.09.11 - 31.05.12 (except national holidays and Christmas period). Includes 4 rounds of golf (1 x Carya, 1 x Maxx Royal Montgomerie, 1 x National, 1 x Tat International) and all transfers.
Reserve: £800 | Your bid (whole £s):
Tunisian Treasure: Hotel Phenicia Hammamet
7 nights, 5 rounds
Half board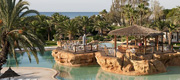 This package is for 2 people in 1 double room, valid between the dates of (05.01.12 – 31.03.12, 16.04.12 – 31.05.12, 01.10.12 – 21.12.12 ). Includes 5 rounds of golf (3 x Golf Citrus, 2 x Golf Yasmine) and all transfers.
Reserve: £800 | Your bid (whole £s):
Luxurious Lithuania: Le Meridien Vilnius
3 nights, 2 rounds
Bed & Breakfast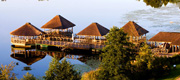 Fancy playing off the beaten track? Then head east and enjoy golf Baltic-style at the splendid Le Meridien Vilnius Resort. Located just ten miles outside the charming capital city of Vilnius itself, the resort boasts a brilliant championship golf course with all the trappings you would expect from the Le Meridien brand.
Current high bid: £150 | Your bid (whole £s):
Perfect Penina: Penina 5★ Resort in the Algarve, Portugal
3 nights, 4 rounds
Bed & Breakfast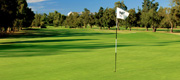 What more can you say about Penina? The grand old dame of European golf still reigns supreme, and ranks among the Algarve's elite. Superb golf, led by Sir Henry Cotton's renowned Championship Course, is joined by luxury accommodation in the Le Meridien hotel and a hefty slice of golfing history.
Reserve: £500 | Your bid (whole £s):
Be a Master of the Universe!
US Masters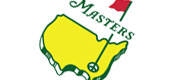 Your chance to attend the most eagerly awaited event on the golfing calendar. Fly to Atlanta with British Airways before continuing your onward pilgrimage to Augusta, where tickets and hotel accommodation await; the grass will be greener than green, the azaleas typically resplendent and the golf outstanding. Something no serious golf fan can resist, surely...
Reserve: £5000 | Your bid (whole £s):
Play with the bravest golfers in Great Britain!
1 Night, 2 Rounds
Dinner, Bed & Breakfast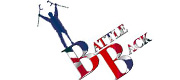 The Battleback Golf Day 2011: playing for the yourgolftravel.com Battleback Trophy in September 2011. This package includes 1 night and 2 rounds for four people.
Reserve: £1000 | Your bid (whole £s):