Welcome to
Golf4Heroes.com

supporting the Battle Back Golf programme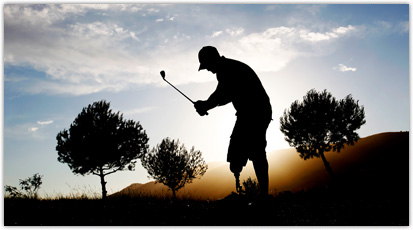 YourGolfTravel.com and The Telegraph are honoured to facilitate the Golf4heroes initiative in association with the Battle Back programme.
The Battle Back programme is tri-service initative based out of Headley Court which uses sport, among other things in the aftercare of wounded service personnel in order to aid their rehabilitation and return to a more normal active life. The Battle Back golf scheme was set up in 2009 and currently has nearly 60 members.
The golfing arm of Battle Back, based at DMRC Headley Court, was set up in 2009 and currently supports over 100 injured service personnel.
The Golf4Heroes campaign is asking golf courses around the UK and Ireland and worldwide to offer 2 complimentary green fees a week that injured servicemen who are members of the programme can use in between Battle back golf trip and clinics. These roaming rights would be go some way to thank Britain's bravest golfers for the their bravery and sacrifice on behalf of our country.
Golf4heroes is supported by Europe's largest golf holiday company YourGolfTravel.com and The Telegraph. Over recent years yourgolftravel.com have facilitated away trips to La Manga, Villaitana Resort in Spain and St Omer, France as well as facilitating the annual Battle Back golfing championships at Draycote Hotel and Whitefields golf course. Back closer to Headley court there is regular tuition and trips to the local driving range to improve golfers skills. Your Golf Travel.com is also a supporter of the National Golf Club Challenge that raises money through golf for the Help for Heroes Charity: www.nationalgolfclubchallenge.org.uk
0 golf courses to go until we reach our target of 1000!